Every family has a legacy.
Join us November 3-5, 2023 for our first ever Waymaker Legacy Weekend at Waldemar to discover, develop, and deliver on yours. 
Waymaker Legacy at Waldemar is a multi-generational weekend that features a series of interactive activities, intentional workshops, and inspiring discussions to help you and your family identify what matters most.
$555 per adult / $422 per child (3-12) +tax
Every house needs a strong foundation, and Waymaker is dedicated to helping your family lay one that will endure the tests of time, trouble, and even teenagers! 

We provide you with hands-on tools to explore your values, establish your mission, and envision your future as a family. Over the course of the weekend, you will decide which traditions, principles, and standards are most important to you and use these findings to lay the foundation for your family's legacy. 
Why Waymaker? 
Aligning your mission and values will lead to stronger bonds and an overall sense of belonging and unity for every member of the family. You will all be better equipped to overcome the inevitable challenges you will face in times of trial and in everyday life. Outlining your beliefs will reinforce them for each family member and encourage them to make decisions that are in sync with your ideals.
Waymaker Legacy Workshops
Deepen your understanding of each other and strengthen the foundation of your family with Waymaker's thoughtfully designed workshops. Waymaker Legacy strives to provide each family with the long-term vision and short-term motivation they need for a bright and cohesive future.
Family Foundations
Guided by our staff and using Waymaker Value Cards, you and your family will craft a mission statement that takes each individual family member's core values into account to determine what your family stands for collectively.
Mission in Motion
Once you've determined your mission statement, you'll create practical plans that feature each family member's unique skills and talents and will allow you to achieve your mission.
Legacy Banners: Crafting Family Values
Using the findings from the previous workshops, you and your family will design a banner that defines and displays your ideals. Merge colors and symbols to fashion something your family can stand behind.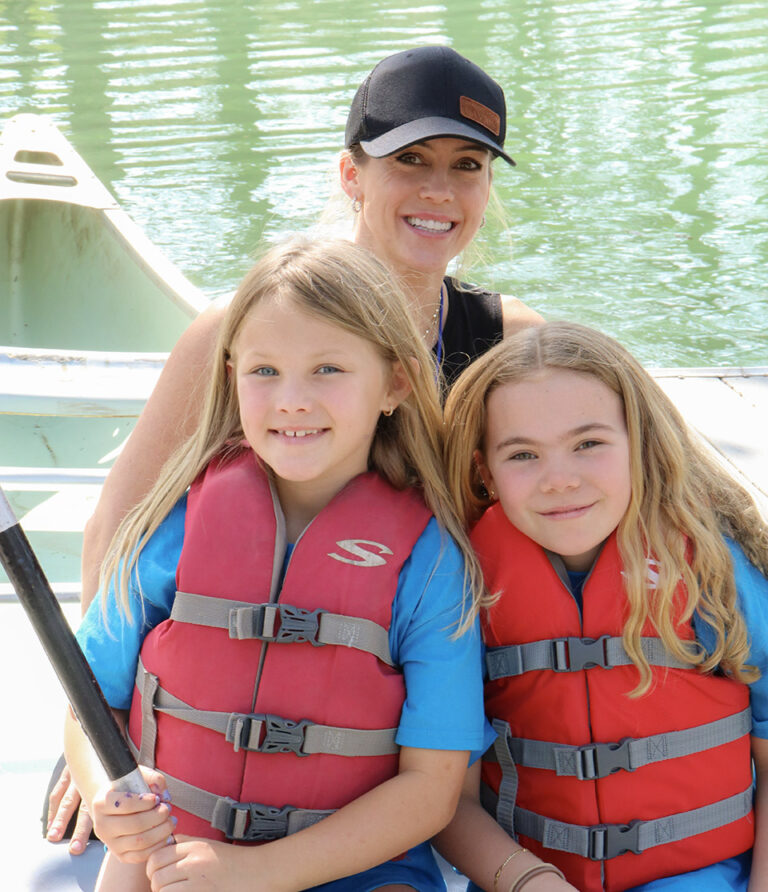 Family fun at Waymaker Legacy
Built on the bedrock of Camp Waldemar's long-cherished traditions, Waymaker also provides opportunities for your family to experience the magic of camp. From the Kampongs to the kickball field, hiking trails to hay rides, arts and crafts to archery, you and your family will delight in all that Waldemar and Waymaker have to offer!
Activities Include:
Archery
Camp Crafts
Campfire S'mores
Canoeing
Hayrides
Hiking
Kickball
And More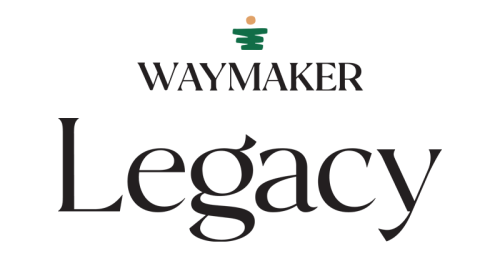 $555 per adult / $422 per child (3-12) +tax
Your registration includes:
Empowering Workshops: Strengthen family bonds, uncover hidden talents, and forge a shared mission and vision.

Exciting Activities: From nostalgic campfires to outdoor adventures, create lasting memories for the whole family.

Private Cabin: Relax, reconnect, and enjoy the comforts of home.

Delightful Dining: Our menu embodies tradition and excellence, offering nutritious meals and snacks that evoke cherished memories.
Contact us: [email protected] 
Frequently asked questions
A: Waymaker Legacy and Waldemar Family Camp have distinct aims. Waymaker Legacy is a purposefully designed multi-generational weekend crafted to bring families together in meaningful ways. Through interactive workshops and intentional programming, Waymaker Legacy provides a unique platform for families to explore their values, create lasting memories, and strengthen their bonds. On the other hand, Waldemar Family Camp is tailored for new and potential Camp Waldemar girls. It offers an opportunity to tour the camp, engage with the directors and staff, and participate in camp activities that build confidence, all in preparation for an upcoming summer session.
A: Waymaker Legacy is designed to create meaningful connections within families and is most engaging for children between the ages of 6 and 12. During these formative years, children are more likely to actively participate in the interactive workshops and activities, fostering deeper connections and understanding among family members. While our program's focus is on these ages, we wholeheartedly welcome families with younger children and older siblings. The inclusive atmosphere ensures that every family member can join in the experience, regardless of age.
A: Yes, absolutely! Waymaker Legacy is designed to be a multi-generational experience, welcoming grandparents, parents, and children alike. Our program is intentionally crafted to provide opportunities for family members of all ages to connect, share, and learn together. Whether it's grandparents, parents, aunts, uncles, or cousins, we believe that the diverse perspectives and experiences brought by each family member enrich the overall journey. Waymaker Legacy's workshops, activities, and discussions are carefully designed to foster meaningful interactions that transcend generations, creating lasting memories for everyone involved.
Learn more about Camp Waldemar on the official website