spaces and accommodations
Waldemar's signature architecture is fashioned from local stone, artisan tile, cedar, and hand-forged iron details. Choose from sun-drenched meeting rooms or informal riverside gathering spots. With both indoor and outdoor spaces, we offer a departure from the normal.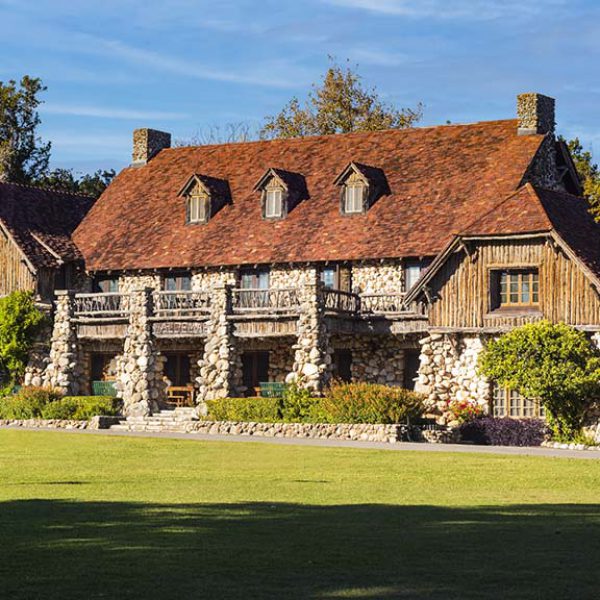 Elevated cuisine in a historic setting
Architectect Harvey P. Smith's appreciation of Waldemar's natural beauty inspired his vision and design of the Waldemar Dining Hall. He mirrored the majesty of the cypress trees in the design of the stone columns that adorn the front of this building and incorporated cedar branching into the railings. These signature features can be found throughout camp. Stone mason Ferdinand Rehbeger brought Smith's vision to life. He had a passion for collecting the most interesting stones, which included fossils, geodes, petrified wood and crystals. Somehow he could look at a pile of stone and know where they should be placed to create a work of art, which is evident in the elegantly crafted stone walls and fireplaces of the dining hall. He truly created a symphony of stone. This backdrop provides a continual inspiration to the talented chefs creating fine dining and culinary experiences for both our campers and event guests alike. Whether your menu is shaped by regional influence or a distinctively international flare, quality is first and foremost in the Waldemar kitchen.
Nestled On the banks of the Guadalupe
Doris Johnson Lodge is a large gathering place that overlooks the emerald green waters of the Guadalupe river and the towering cypress trees. It can accommodate groups up to 275 people utilizing both the indoor and outdoor spaces. The  wood and slate floors, dazzling natural light, magnificent stone fireplace and antler chandeliers are the finishing touches to this stunning structure.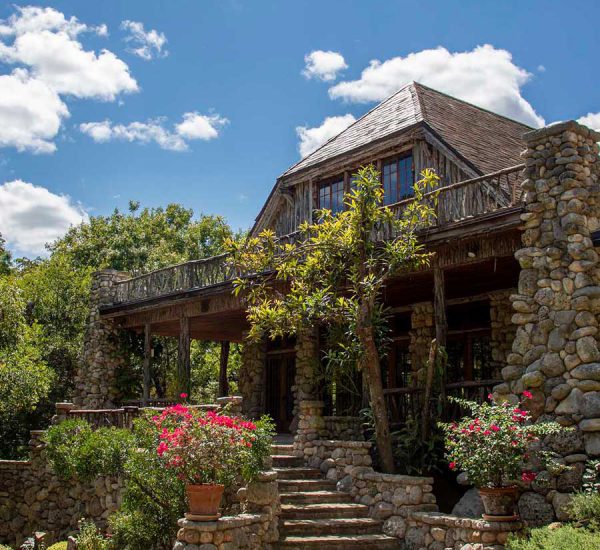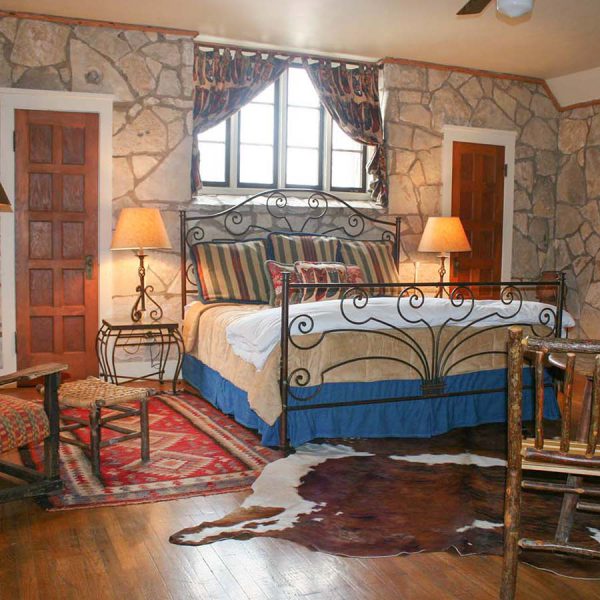 Settle into your charming rustic stone cabin, or kampong, as they are affectionately known during the summer, and enjoy your time away at camp. Feel the warm breeze on the covered porch or cool off in the air conditioning. Sink into the plush, pillow top mattress and revel in the comfort of your home away from home.
What a gorgeous place! Magical! No sweeter place on earth.
The Playhouse is an ideal location for an al fresco meal or casual meeting space. Its timber and stone design paired with its central location make it easy to find. A crackling fire and strung café lights complete the welcoming ambiance at dusk with ample room for a dance floor.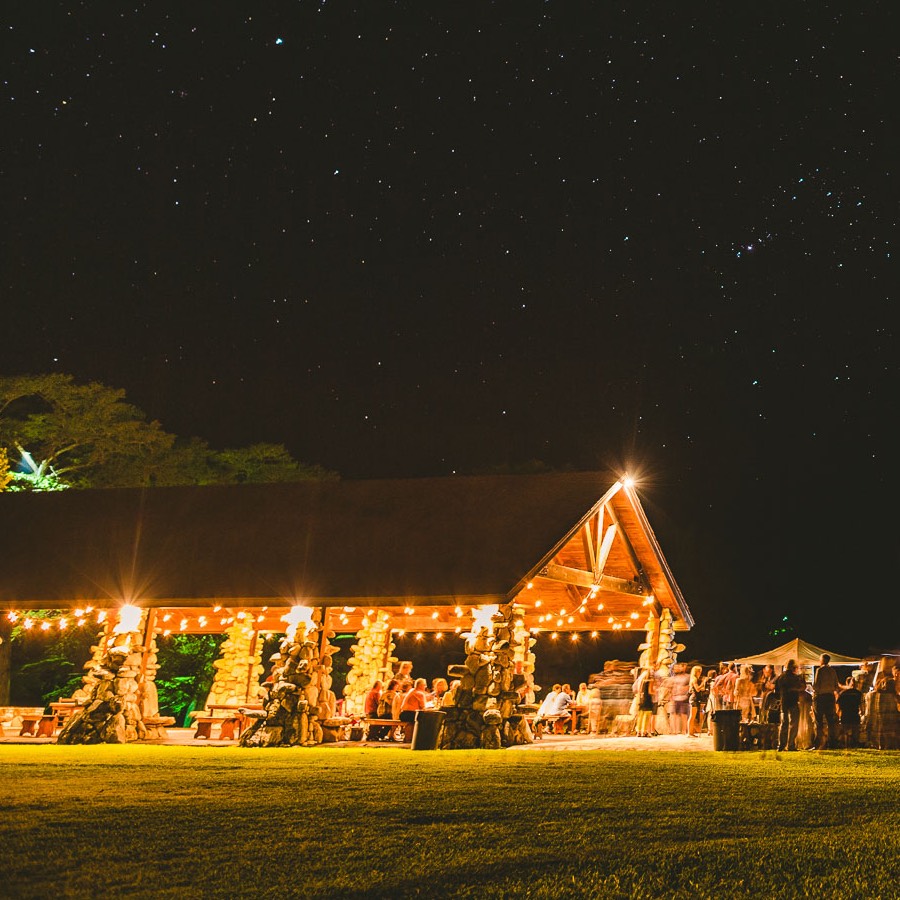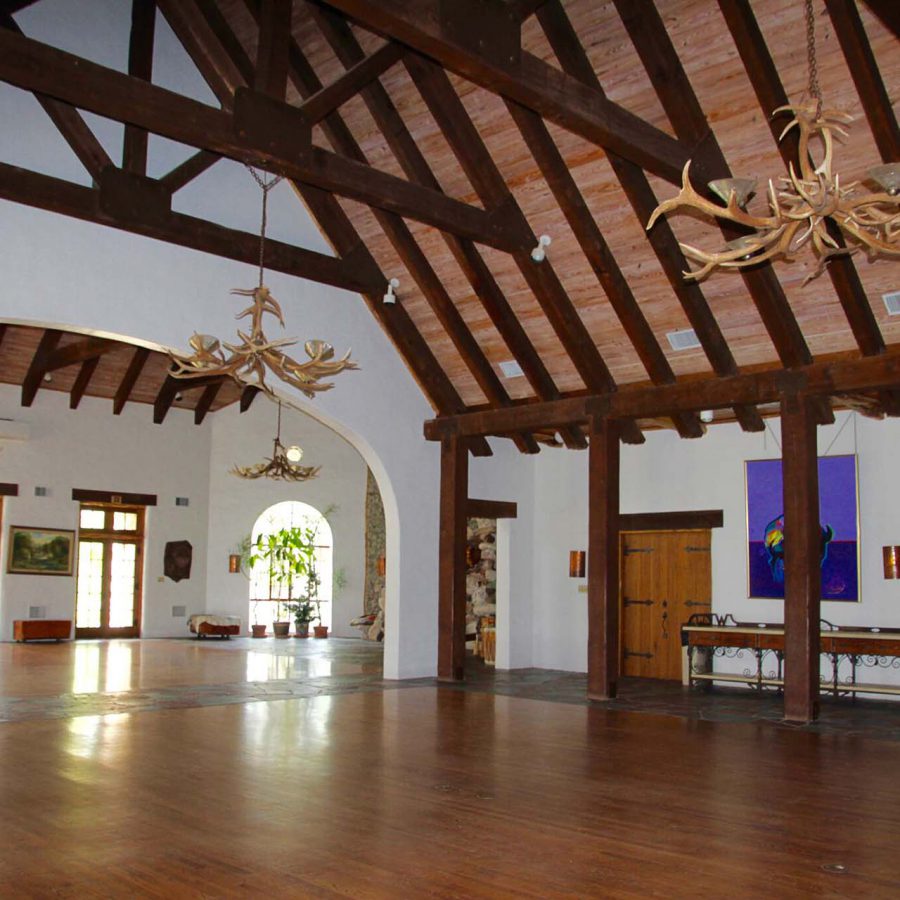 Meeting Rooms and Conference space
Increase productivity, spur creativity
We have a wide selection of meeting spaces for all needs with flexible seating configurations, whether you need a seminar space for 200 people or an intimate breakout area for 15 people. Most spaces have access to wi-fi and all are conducive to conversation and discussion.
Nestled in the Texas Hill Country, with exclusive access to the majesty of the Guadalupe River, find a balance between your event and nature. Our landscaped grounds are dotted with native cypress, pecan, and oak trees.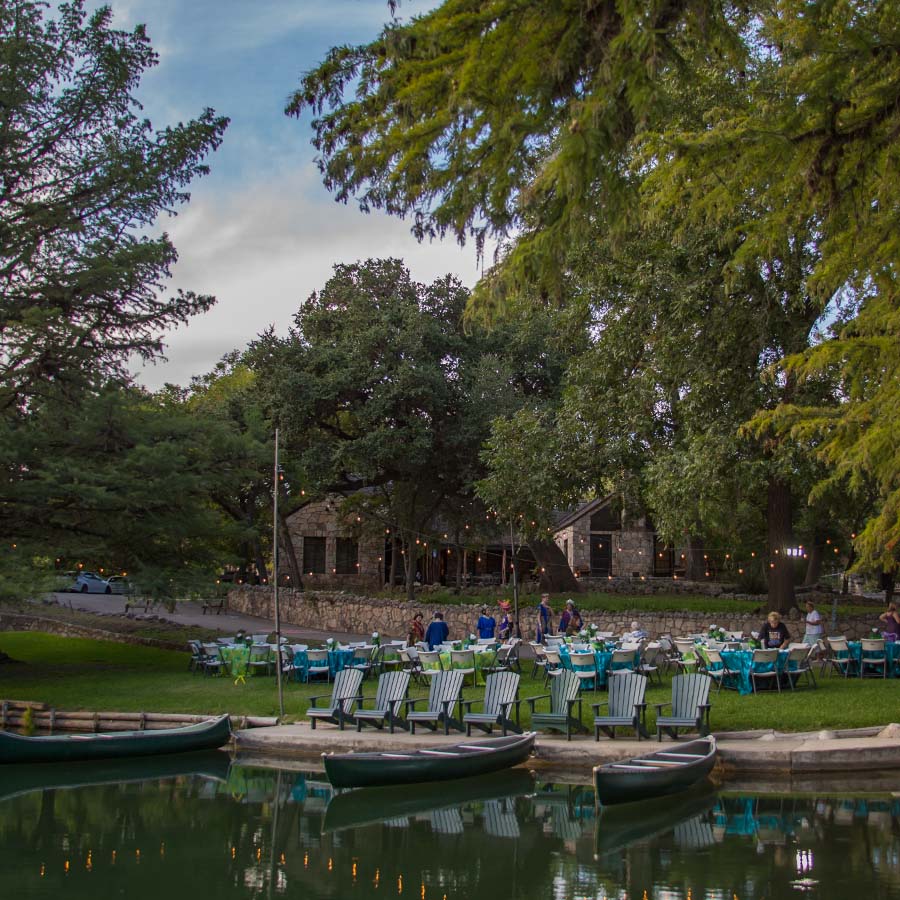 Book your event with Waldemar